SANTA & THE TAXMAN NO HO-HO-HO
Santa doe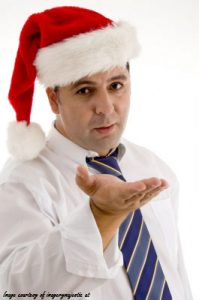 s not come only to the good little boys and girls but in many cases good employees and staff. As an employer, Christmas is a time when you are faced with the tasks of providing gifts, paying bonuses, organising a Christmas ''Do'' and generally showing your appreciation to the people that have been part of the success of the business during the year. It can be an important time for staff, impacting moral with most looking forward in varying degrees to the excitement of the Christmas party with all its trappings.
The big question is at this time of good will to all does HMRC facilitate the season of good cheer or play Ebenezer Scrooge and say "bah humbug?" I will leave you to answer that but they have provided you with some clear guidelines and so you when you tax is calculated you do not feel like the boy who got ashes in their stocking. Here are the most questions and answers around this time of year.
Q. What can I spend on employee entertainment?
A. The taxman allows you to spend up to £150 per employee       annually without any taxable benefit. This can be over several events or in one big blowout! The spend can be on food /drink/entertainment but cannot be made as a cash payment to an employee.
Q. What can I spend on employee gifts?
A. The employer can make a gift to a value of £50 per head. This is a gift, NOT cash and will be covered by the HMRC trivial benefits exemption
Q. If I decide to provide staff with a Christmas bonus how is it treated for tax?
A. The employer can of course pay a Christmas bonus. This must be calculated with PAYE and national insurance deducted irrespective of the size of bonus.
Q. Can I provide clients, suppliers or my really helpful accountant with a gift.
A. The rules for gifts to customers and suppliers are very simple. The purchase of a business gift such as a Christmas hamper/bottle of Chateauneuf etc is NOT a tax-deductible expense.
WARNING – Quite often an employer will hand out M&S vouchers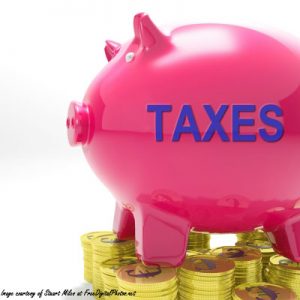 to avoid deducting tax. This is a NO NO! Any type of voucher that is capable of being exchanged for cash falls within the HMRC grasp and is taxable!
All these items are covered by HMRC on the routine questionnaire prior to a PAYE compliance visit. HMRC will allow an exception where a gift has conspicuous advertising and costs less than £50. They do of course exclude gifts of food, drink and tobacco from this exception! You can only use so many pens!
Christmas is a magical time for us all young and old. As far as HMRC are concerned there is nothing special about Christmas. There is no relaxation of the tax rules that apply throughout the rest of the year.